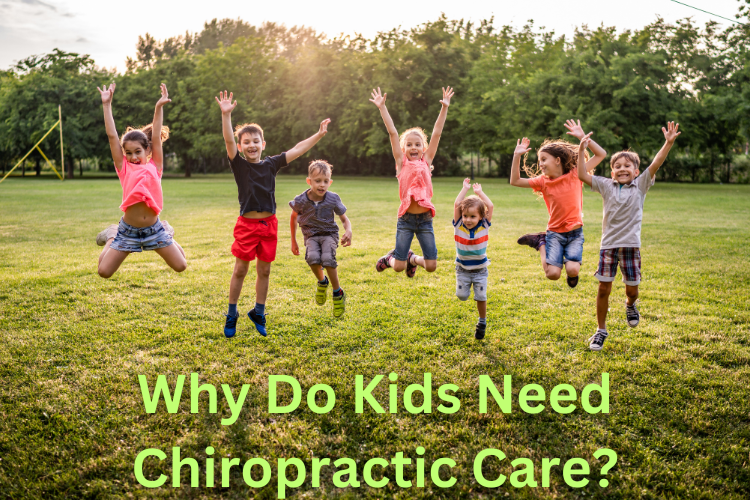 It's that time of year again when the summer days become shorter and cooler and kids across the country start to head back into school. Routines are set and life seems to get back into its regular pattern. September invariably becomes a busy month for chiropractors as we start seeing a bunch of kids coming into the office to get adjusted. The common question that most people will have is "why do kids need to be adjusted?" That is a great question, so this month we will go over the top 3 reasons that kids need to be adjusted.
1. According to recent reports it is estimated that the average child, by the time they reach 10 years old, will have received on average 1000 different spinal traumas that could adversely affect their well-being. "Kids will be kids!" This saying that we've all heard so many times before is telling of how often kids will hurt themselves. It's almost as though they don't have a self protective mechanism within themselves to prevent getting injured. As a result of this it is imperative to have a chiropractor evaluate kids to minimize the harmful effects of these traumas.
2. Backpacks!!!! Kids backpacks are filled to the brim and overloaded for their growing spines. Further to this most kids are not wearing their backpacks appropriately and the bio-mechanical stresses can have harmful effects on their spines.
3. After school activities start to pick up this time of year. Hockey, football, dance, gymnastics, volleyball, basketball, etc… All these activities are great for kids but one thing we know is that movement patterns improve while under chiropractic care. What this means is that getting adjusted will allow kids to excel at their sport and help to prevent injuries.
With these top 3 reasons why kids should be adjusted you can imagine how important it is to have your child checked. Rapid growth in the first 15 years of life where spinal injuries go unchecked could result in a lifetime of issues as that child transitions into adulthood. If you have a child you would like to have checked book in to see us today!