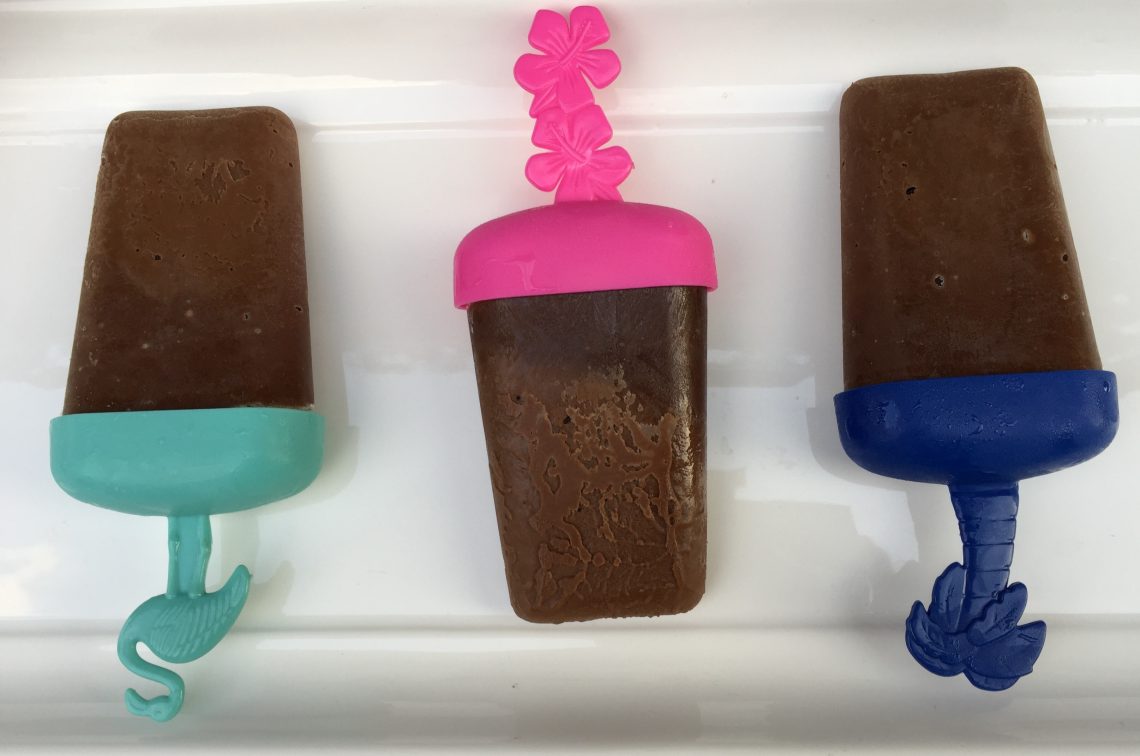 Creamy Chocolate (Avocado…shhh don't tell your kids!) Fudgesicles that will have your kids asking for more! (P.S. They are also vegan, gluten-free, refined sugar-free and purely scrumptious!)
Ingredients:
-6 medjool dates(pits removed)
-3/4 cup water
-2 ripe avocados (peeled and pitted)
-1/2 cup of cacao powder
-3 Tablespoons of organic maple syrup or raw local honey
-1 cup of canned coconut milk (or other non-dairy milk-we like chocolate almond or coconut milk)
-1/4 teaspoon of sea salt
Optionals: shredded coconut, banana, mini chocolate chips
Instructions:
Soak the pitted dates for 30 minutes in the ¾ cup of water(you're just allowing them to soften).  Once soft, add them to your blender and puree until smooth.
Then add remaining ingredients.  Blend until smooth and creamy.  You may need to add more liquid if it is too thick.  Taste and add more maple syrup or honey to your liking.
**Fun part???…this can be eaten as is as a delicious pudding, or you can spoon the mixture into popsicle molds to freeze.  Be sure to tap the molds on the counter once they are full to get rid of air bubbles.  Freeze overnight.
Added tip:
-to get popsicles out easily, run the mold under hot water for a short while.
-if you don't have dates or want to skip them, no problem just add a little more sweetener to taste.