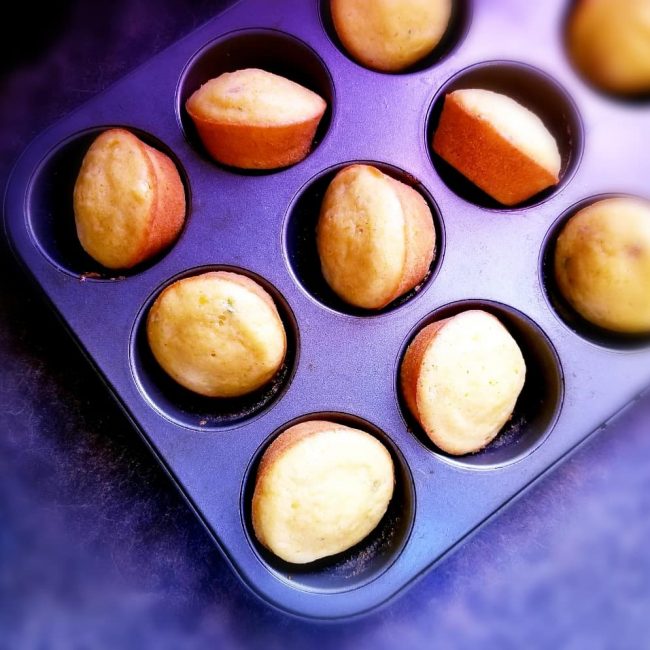 As the weather gets colder I find myself craving hearty warming foods like stews and soups. Cornbread is the perfect compliment to these meals. It is cornerstone of American Southern comfort food. Classic cornbread is usually done in a skillet however, it can also be baked or fried. I like to bake it in a muffin tin for easy sharing. They are also freezer friendly. My version of this Southern staple includes sweet creamed corn, coconut milk (instead of buttermilk) and gluten-free flour (instead of wheat flour).
Ingredients
1 pkg (400g, 2 cups) President's Choice  Gluten-free Golden Cake Mix

2 cups of cornmeal

1 tsp salt

1 tsp baking powder

1 tsp cinnamon

1 tsp ground cardamom

2 eggs

1/2 cup canola oil

1 cup water

1/2 cup unsweetened coconut milk

1 cup canned cream corn*
(Makes 2 dozen)
Directions
1. Preheat oven to 375F.
2. Combine all dry ingredients into a bowl.
3. In another bowl, combine the wet ingredients except for the creamed corn.
4. Slowly combine the dry and wet ingredients until smooth.
5. Gently stir in the creamed corn.
6. In a greased muffin tin, bake at 375F for 15-20 minutes (until it passes the toothpick test).
Enjoy!
Monique Burke, R.H.N.