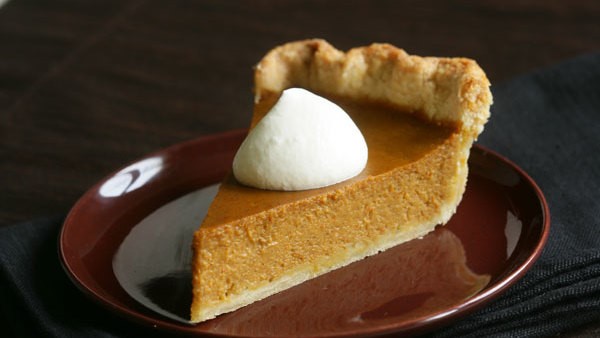 Caribbean spice makes everything nice, including pumpkin pie. I was not a fan of pumpkin pie until I tried this recipe. The coconut milk, spices, and rum will have you taste buds dancing in the sun. I like to serve it with whipped coconut cream.
Ingredients:
1 9-inch deep dish pie shell

1 -15 oz can pumpkin puree (not pumpkin pie filling)

300 ml of full fat coconut milk

3/4 cup packed light brown sugar

1 tbsp pumpkin spice

1/4 tsp ground cardamom

1/4 tsp ground star anise

1/4 tsp kosher salt

2 tbsp spiced rum (optional)

3 large eggs, room temperature

1 tsp grated organic ginger (1.5 tsp non-organic ginger)
Instructions:
1. Pre-heat oven to 425F (220C).
2. In a large bowl whisk together the pumpkin, coconut milk, brown sugar, pumpkin spice, cardamom, star anise, salt and rum.
3. In a small bowl whisk the eggs and ginger. Combine this with the pumpkin mixture until smooth.
4. Pour the filling into the pie shell and place it on baking sheet on the middle rack of the oven.
5. After 10 minutes turn down the oven to 350F and bake for 45 minutes, or until filling no longer wobbles in the middle.
6. Remove the pie from the oven and transfer to cooling rack.