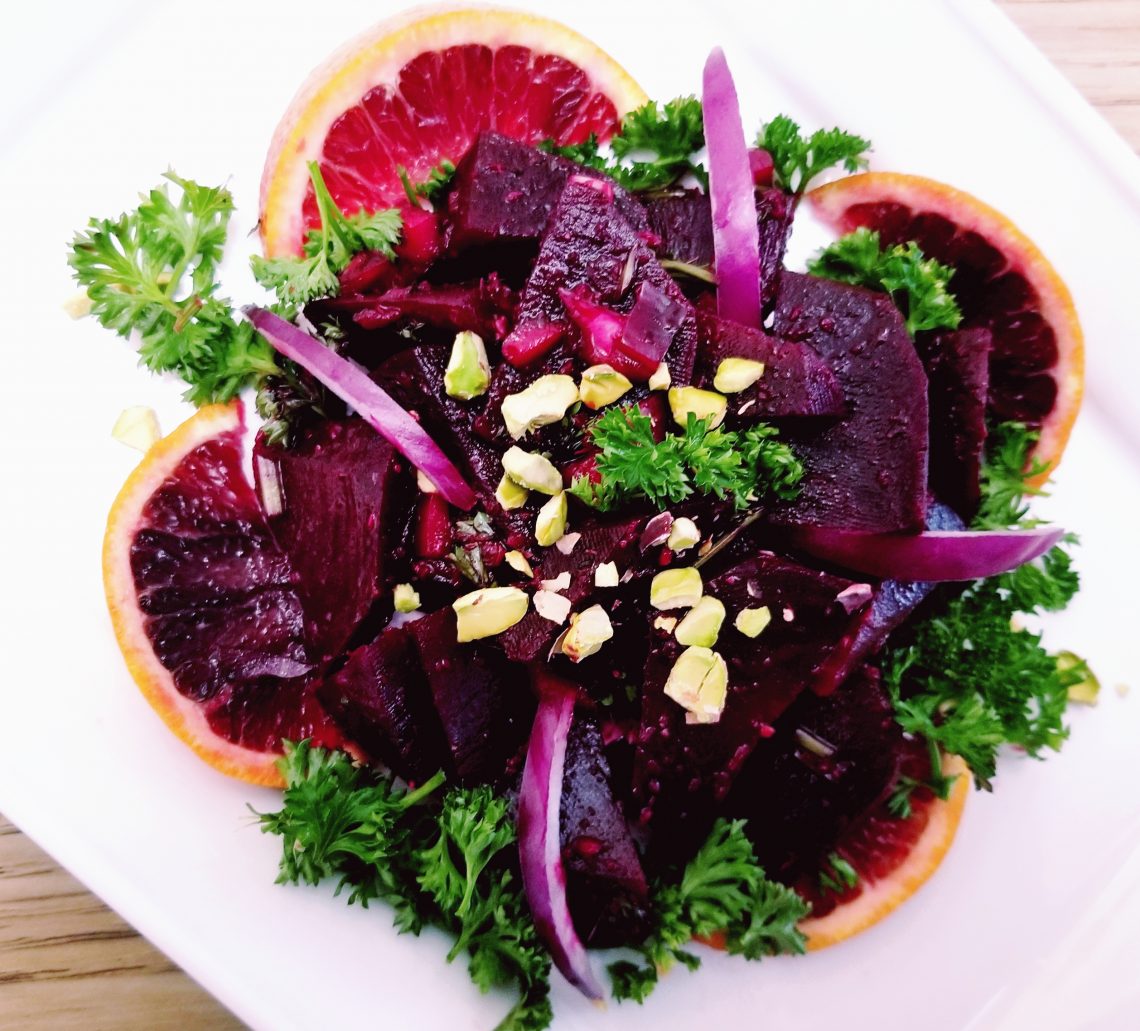 This beet salad is filled with heart-healthy ingredients. It's subtle but exotic flavours will make your heart "beet". Try this recipe as a side dish for Valentine's Day with baked salmon or chicken breast.
Ingredients
6 medium beets

2 tablespoons red onion, finely chopped or slivered

2 tablespoons fresh parsley, chopped

2 tablespoons unsalted pistachios, chopped (optional)

1 clove of garlic, minced

2 tablespoons olive oil

2 tablespoons balsamic vinegar

2 tablespoons of fresh orange juice (I used a blood orange, but a navel orange will do)


½ teaspoon salt

½ teaspoon black pepper

½ teaspoon cumin
Directions
1. Place water in a 3-quart saucepan, and bring to a boil.
2. Add beets, and simmer until beets are tender when pierced with a fork, about 30 minutes.
3. Cool, peel, and cut beets into bite-size pieces.
4. Place the beets in a large serving bowl.
5. Add the onions, parsley, garlic, oil, balsamic vinegar, and orange juice.
6. Add the salt, black pepper, and cumin.
7. Stir to combine well.
8. Marinate in the fridge for 1 hour before serving.
9. Garnish with pistachios.