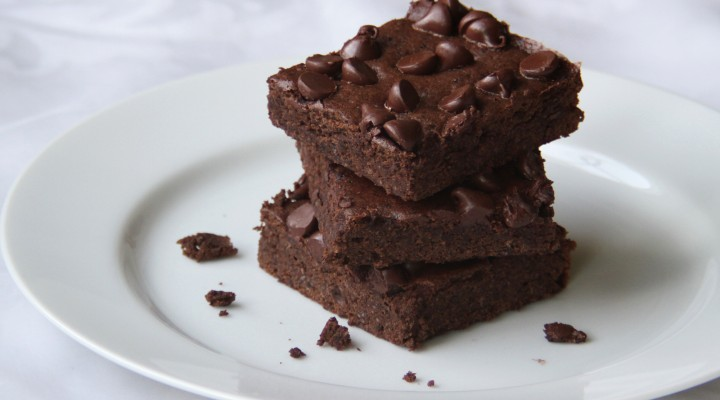 Don't throw your health goals out the window just because Valentine's Day is around the corner!  Treat yourself with an easy, quick, delicious, protein packed version of brownies that the whole family can enjoy! Add the optional extracts for even more great flavour.
Ingredients:
-1 can of organic black beans (drain and rinse them)
-2 large organic eggs
-1/4 cup of organic cocoa powder
-2/3 cup of raw local honey
-1/3 cup of organic coconut oil
-1/2 tsp of baking powder
-dash of salt
-3/4 cup of chocolate chips
-OPTIONAL: 2-4 drops of Therapeutic grade essential oil (peppermint OR wild orange are fun options!)
Directions:
Preheat oven to 350 degrees F.

Add all the ingredients to a blender or food processor(except for chocolate chips) and blend until smooth.  See easy! 😉

Fold 1/2 of the chocolate chips into batter.

Pour batter into a 8×8 greased pan and top with the other 1/2 of chocolate chips.

Bake for 30-35 minutes, you can always test by putting a toothpick in the middle(it should come out clean when ready).

Voila! Thanks to doterra you and your family can enjoy a treat without derailing your health goals!