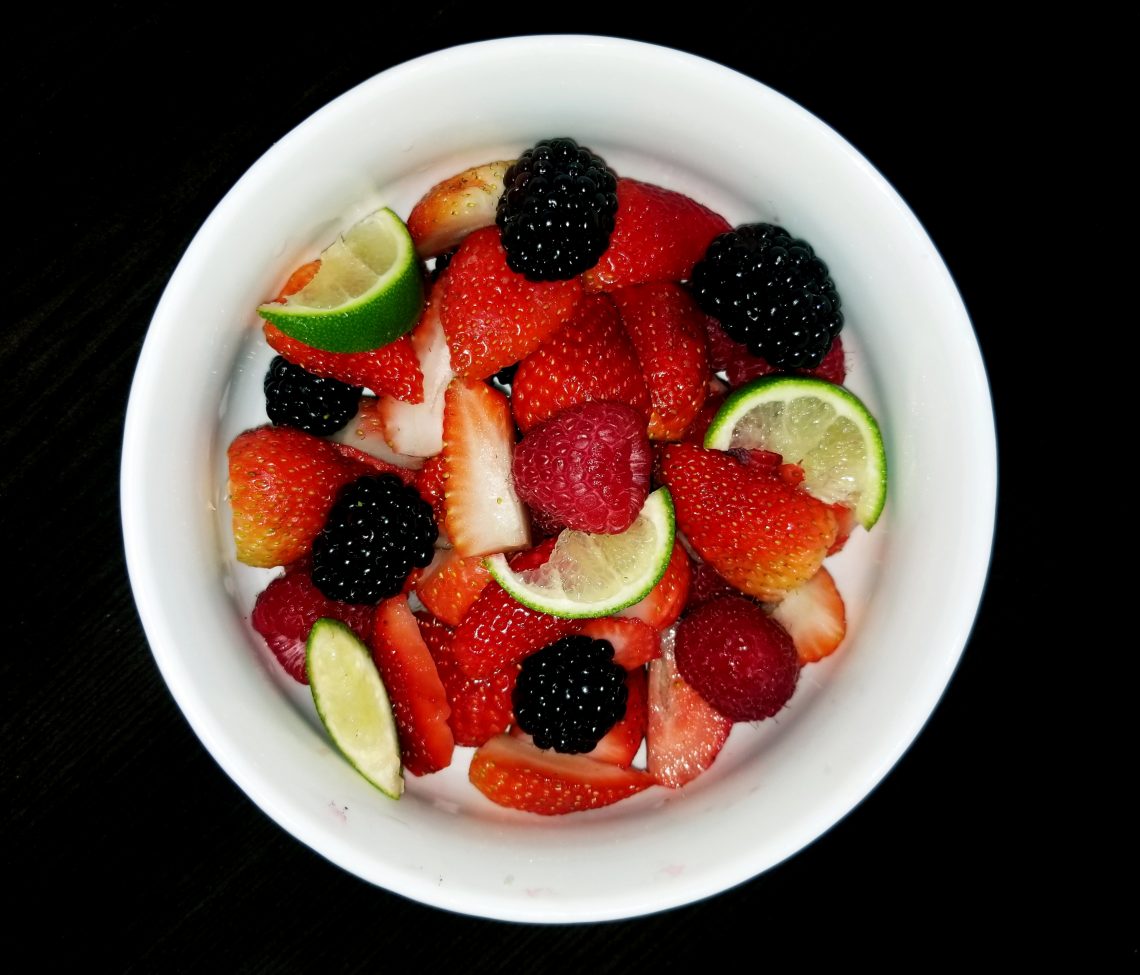 Spring is on it's way, though it seems to be coming in slowly this year. We could all use a bit of a pick-me-up. Brighten your mornings with this beautiful fruit salad! The citrus-ginger dressing will awaken your taste buds and digestive system. All of the ingredients also support detoxification and mental health. Eat alone or serve with crepes, waffles or Greek yogurt. Watch the sunrise with this fresh dish to really get that spring feeling!
Ingredients:
1½ cup fresh strawberries, hulled and quartered lengthwise

1 cup fresh blackberries

1 cup fresh raspberries

1 cup blueberries

Optional: ½ lime (sliced)
Dressing
2 tablespoons fresh-squeezed orange juice

1 tablespoon fresh lime juice

1 tablespoon honey

1 teaspoon orange zest

1 teaspoon grated ginger root

½ teaspoon cinnamon
Directions
1. Wash and prepare the berries.
2. Mix the berries together in a bowl.
3. Add all the ingredients for the dressing to a small bowl, and whisk together until well-combined. Keep covered and refrigerated until ready to use.
4. Pour the dressing onto the prepared berries, mix and serve.
5. Optional: Garnish the berry salad with lime slices.