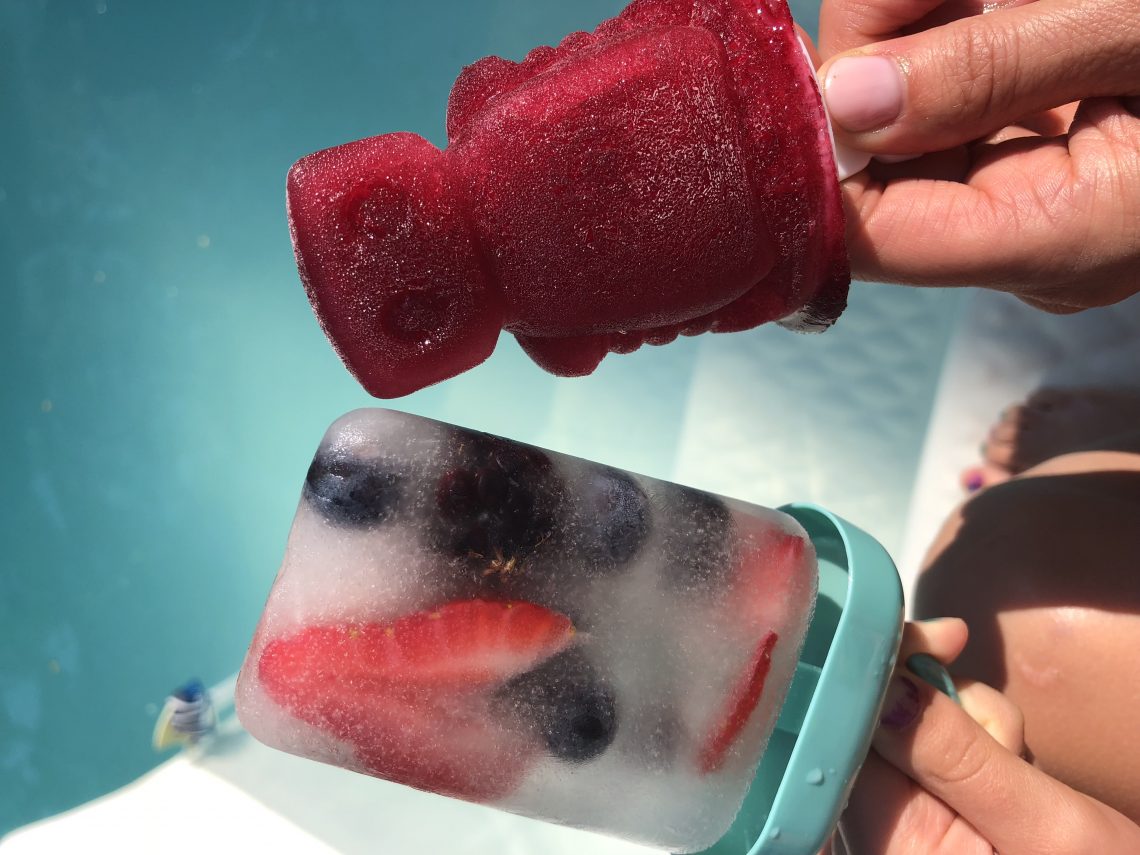 Ok, summer is here…and it so far it hasn't disappointed.  Now, I LOVE all things outdoors and getting outside.  It is a HUGE priority for our family.  It's the time of year you get to play outside in the fresh air a little longer, bedtime gets pushed back a little later and sunsets are a bit sweeter.  With all the heat and extra play we have to make sure we are hydrated so I'm sharing my family's favourite way to stay cool in the heat.
Let's be honest, there's only so much water we can drink or encourage our family to drink on hot summer days.  However, I'm pretty sure no one is going to say no to a popsicle!
Do yourself a favour and buy some popsicle molds for home and the cabin and get creative with your kiddos. They love being involved and are more likely to enjoy what they've made.  Plus, you'll be the most popular parent in town! 😉
Here are a few examples of what we make our popsicles out of to ensure hydration and health, to your tasty treat!  I hope these ideas inspire your fun in the kitchen.
Smoothies!  Make your smoothie into a popsicle!
Liquid base (almond, coconut, or cashew milk, coconut water, plain water)

Greens (we add spinach leaves and/or powdered greens with chlorella, spirulina etc)

Protein powder (we usually stick to a vanilla flavoured one as it is complementary to most fruits)

Dates for sweetness (you could also use stevia)

Chia seeds

Frozen fruit (this is where your kiddos get creative!  Strawberries, blueberries, mango or blend of them!)

Blend well, pour into molds and freeze
*A fun twist to this recipe is making more than one smoothie and having more than one layer per popsicle (freeze after you pour each layer)
Electrolyte drink made into a popsicle!
2/3 Sparkling water

1/3 POM juice (or any non GMO, or organic juice for flavor)

Add a pinch or 2 of Himalayan pink salt

1/2 Lemon squeezed

I also add my kiddos probiotics 😉
Hydrating fruit popsicle!
This is one my daughter likes to make because it is so visually appealing.
Fill popsicle molds 1/3 of the way with coconut water (make sure there is no added sugar)

Add pieces of your favourite fruit cut into pieces or slices

Freeze and then add your next layer