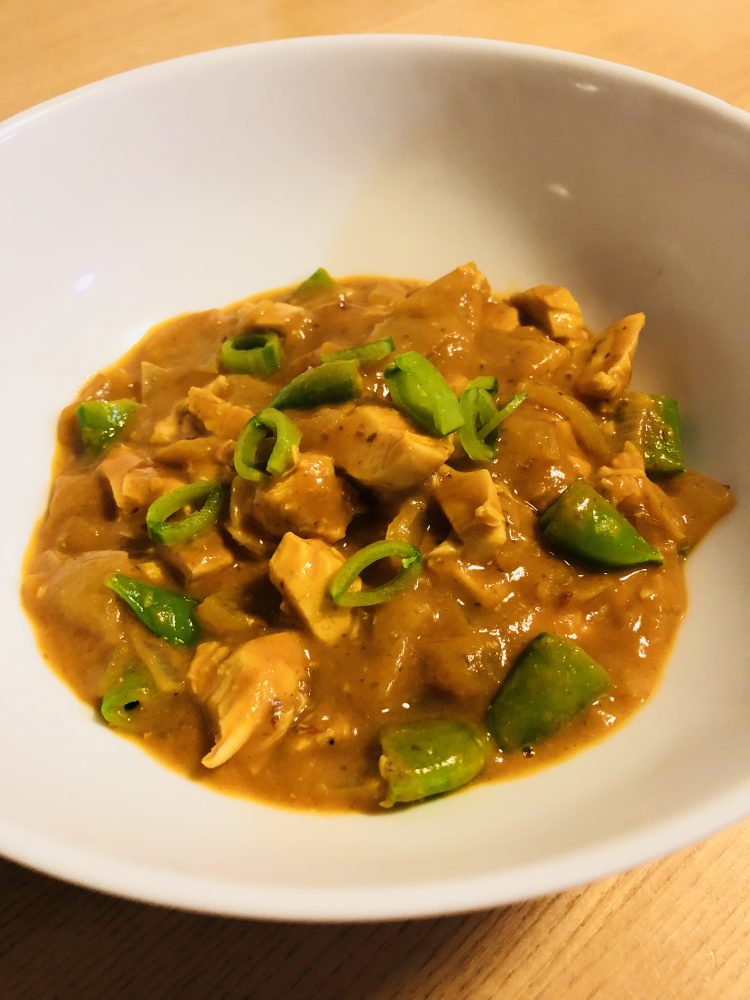 I am now in full swing of cozy socks, sweaters and scarf hugs this November.  And to go along with embracing the cool temperatures I crave and enjoy seasonal comfort food with keeping to my health goals in mind!  Explore this new warmth (heat & a kick) with this month's recipe!
INGREDIENTS
1 lb chicken breast or 2 (8oz) packages of tempeh

1 cup of pumpkin puree

1 cup of coconut milk

1/2 cup chicken or vegetable broth

3-5 Tbsp Red Curry paste

2 cups of snap peas, chopped

1/2 cup onion, diced

*optional topping: diced green onion
DIRECTIONS
1. Add chicken (or tempeh) to a pan with olive oil (or avocado oil), sprinkle with Himalayan salt and brown over medium heat.
2. Remove chicken from heat and set aside.
3. Add diced onion to the same pan and saute until translucent.
4. Add coconut milk, broth, pumpkin and red curry paste (add small amounts and add more to your taste if you're new to curry).  Stir to combine with onions.
5. Cook mixture until it thickens.
6. Dice cooked chicken and add it back into the pan with snap peas.  Mix well.
7. Cook for 3-5 minutes or until warm.
8. Top with the optional green onions to serve.
9. *We serve it over a bed of quinoa or rice but is nice on its own as well.