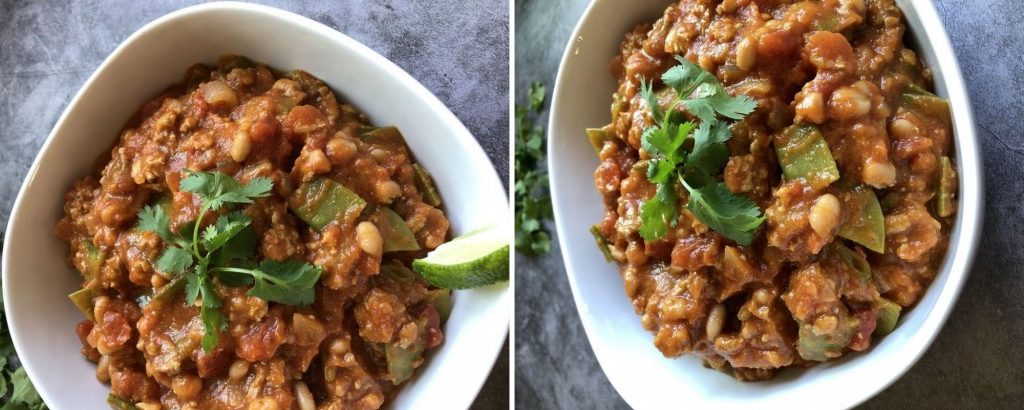 Happy New Year!  2023…what do you see differently about the upcoming year?  How do you want to grow?  Do you know how you can achieve your goals?  Becoming a healthier version of yourself is a common goal I have people share with me!  This can look different for everyone: more time for yourself, staying committed to promises you've made to yourself, creating more JOY in your life, investing in your family and relationships, etc.  Let us help you by being a resource for those who want lifestyle tips not just fads.  The recipes I share are a part of my family's lifestyle.  They are not only nutrient dense foods, but are delicious and good for our body and our soul.
With the winter months, we definitely succumb to less cold food such as smoothies and salads and lean in to the cravings of warm, hearty foods such as this recipe of the month.  Just like most of the hearty recipes I share, I recommend making a double batch so there is enough to freeze into family size and individual meals for those emergency or crazy days we all have once and awhile.
INGREDIENTS
1 lb ground turkey

1 tbsp olive oil

1 medium onion, diced

1 cup sugar snap peas, diced

3 cloves garlic, minced

1/2-3/4 tsp sea salt (adjust to taste)

(1) 14 oz can crushed tomatoes

(1) 14.5 oz can diced tomatoes, not drained, no salt added

(1) 15 oz can pumpkin puree

2 tsp chili powder or 1 tsp cayenne pepper

3/4 tsp smoked paprika

2 tsp cumin

1 tsp pumpkin pie spice

1 can white beans, rinsed and drained

1 cup chicken broth

Chopped fresh cilantro for garnish
DIRECTIONS
1. Add the oil, chopped garlic and onions to the pot and cook over medium heat until the onions are translucent.
2. Add the turkey and salt to the mixture and cook until the meat is done.
3. Once the meat is cooked, add in the pumpkin, both cans of tomatoes, the chicken broth and all of the spices. Stir and let simmer for 20 minutes on low.
4. Add in the white beans and cook for another 20 minutes.
5. Once the beans and meat have been simmering for about 40 minutes, add in the snap peas and cook for another 5 mins.
6. Serve and top with cilantro!  (We like adding sliced avocado on top!)