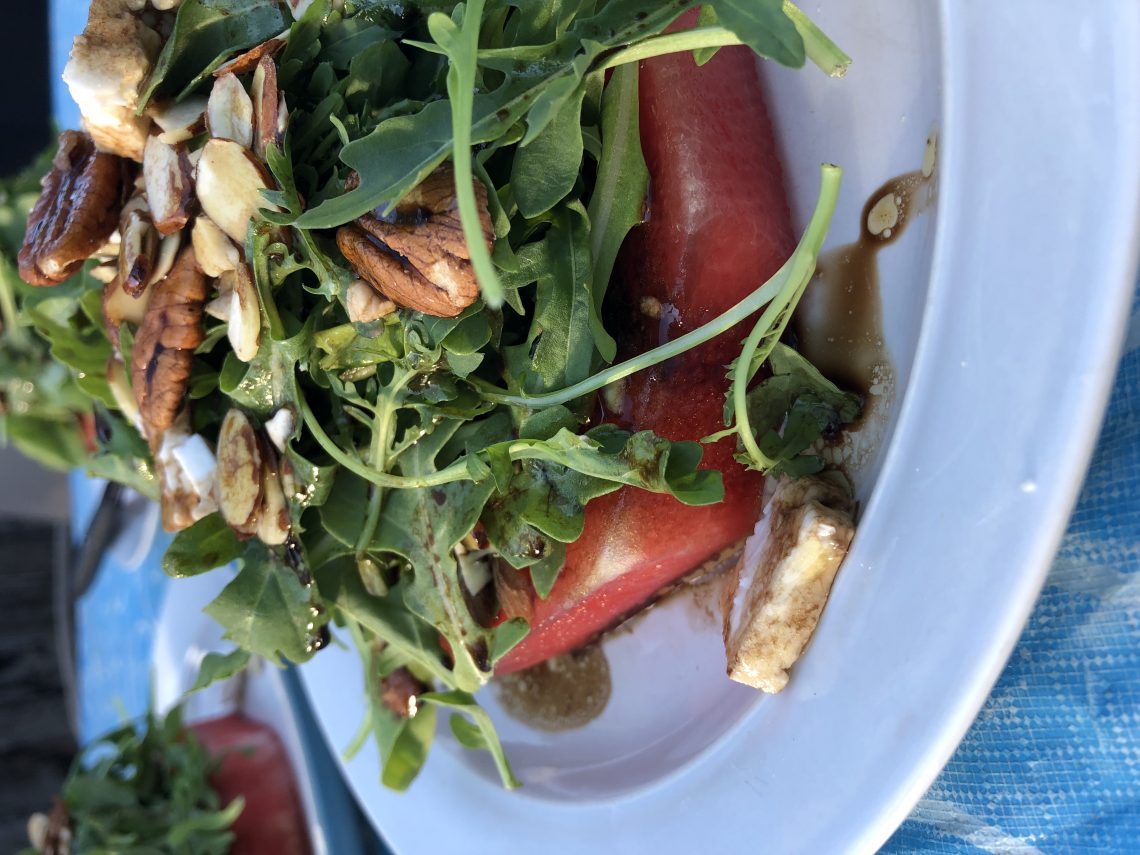 Not wanting to give up summer yet?…me neither!  This month we are still savoring the fresh flavors of summer with a delicious watermelon salad recipe.  This will satisfy your sweet, salty and bitter taste buds all in one bite!

Ingredients
1 small watermelon cut into 2 inch thick slices

4 cups of organic lemon arugula (you could substitute with spinach or mixed greens too!)

1/4 cup of feta (goat cheese, or blue cheese are also options)

1/4 cup of nuts/seeds (pecans, walnuts, pumpkin seeds, choose your favourite!)

1/2 cup of olive oil

1/2 cup of balsamic vinegar
Directions:
Arrange watermelon slices on plates.  Top with your arugula (or greens of choice), sprinkle 1 tablespoon of feta, 1 tablespoon of nuts/seeds.  In a separate jar, add olive oil and balsamic vinegar, stir, and drizzle over salad.  
Serve cold and enjoy this refreshing beautiful salad as a meal or reduce portions and serve it as an appetizer!